Art & Design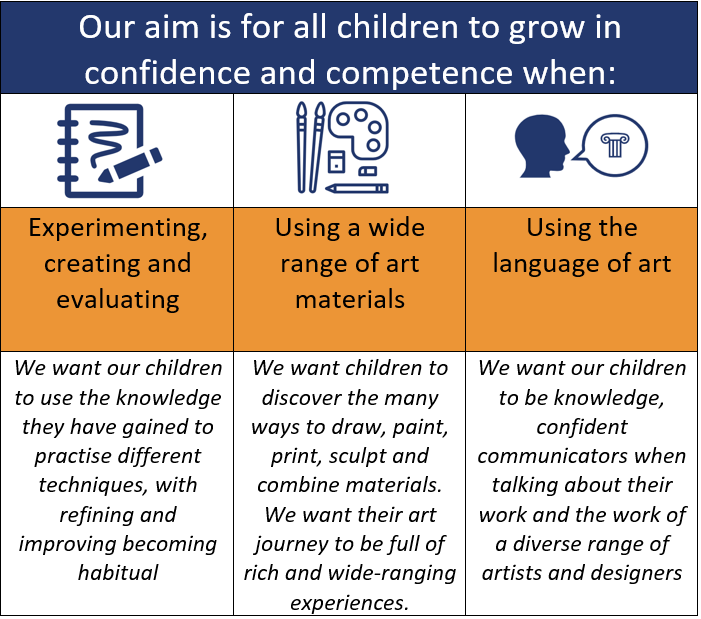 Our curriculum
Our art & design curriculum is organised into blocks with each block covering a particular set of artistic disciplines, including drawing, painting, printmaking, textiles, 3D and collage.
Vertical progression in each discipline has been deliberately woven into the fabric of the curriculum so that pupils can revisit key disciplines throughout their primary journey at increasing degrees of challenge and complexity.
In addition to the core knowledge required to be successful within each discipline, the curriculum outlines key aspects of artistic development in the Working Artistically section.

Each module will focus on developing different aspects of these competencies. This will support teachers in understanding pupils' development as artists more broadly, as well as how successfully they are acquiring the taught knowledge and skills.
We have also planned carefully our significant artists and designers across the school curriculum. Although by no means exhaustive, this plan helps to ensure all our children are inspired, creative learners.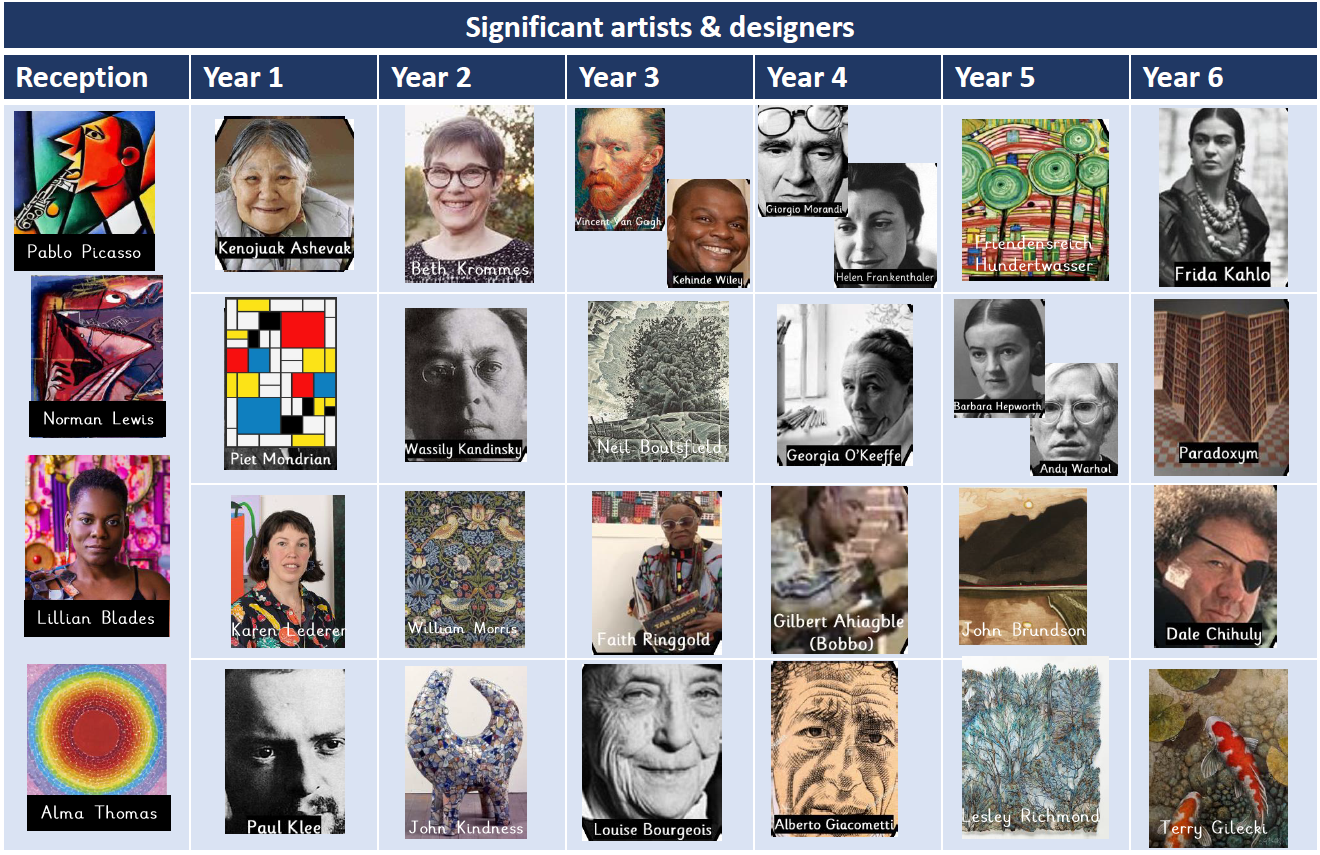 You can view or download our long term curriculum sequence & significant artists at the foot of the page.
In addition to our robust curriculum, we also build in other exceptional experiences for our children as they journey through primary school, including:
class visits to art galleries and exhibitions;
art club as an extra-curricular offer;
use of high quality and well-organised resources, including A3 portfolios for children's learning journeys;
opportunities to showcase their work to wider audiences, including families.
If you are a current parent/carer, please remember that you can have an overview of learning for your child's class for each block. (example below) Just ask your teacher or at the school office. This may be useful for home discussion or if your child wants to have a go at some art at home!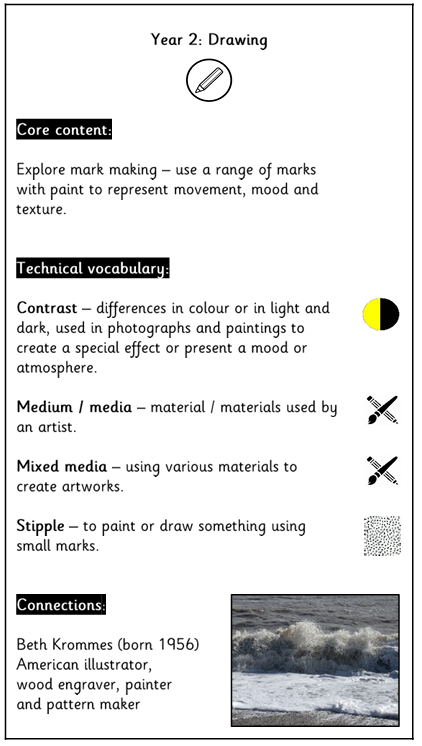 If you want to see our art & design curriculum in action across the school, click on the link below.

Art & Design