Giving back
Education at St Margaret's Lee is free. However, the overwhelming majority of families within the school really appreciate all that the school does for the children and want to give something back, particularly with school budgets under pressure. There are various ways parents and carers do this, including:
Give as you live - earn money for school with no cost to you! Click on the link below to find out more. The Friends of St Margaret's Lee charity number is 270902.

We have set up a MyDonate page to help raise funds for specific things that aren't essential but really add to the quality of education that your children receive. Click on the link below to see what we are raising money and how close to our target we are!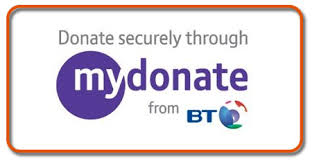 Some parents and carers are willing to give their time, energy and expertise. This may include:
being involved with the Friends of St Margaret's Lee. Find out more by clicking here or by visiting their regularly updated Facebook page here.
volunteering - e.g.by listening to children read, coming along to community gardening days or helping on school trips
leading clubs - we currently have a group of parents leading code club
Giving back is good for the children, good for the school and good for you!