Partnerships
Working Together Group
St Margaret's Lee are part of a network of schools that work closely together. This is called the 'Working Together Group'.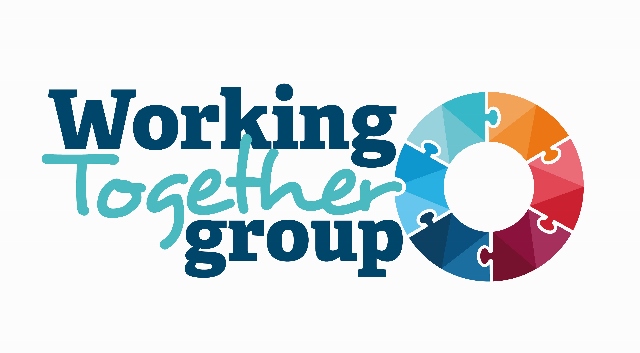 It consists of a number of outstanding & rapidly improving schools:
Why do we Work Together?
We are a group of highly competitive primary schools that want the best possible outcomes for our children and the best way for that to happen is to look to continuously learn from others. What better way is there to learn than learning from other outstanding schools?
What do we do?
We have joint training programmes in our schools for Leadership, Newly Qualified Teachers and Support Staff. This enables staff to learn excellent practice from other locations.
Staff get the opportunity to observe other teachers in other settings.
We compare our books and learning with each other to benchmark our standards and see if we could be aiming even higher.
We carry out peer reviews on each other's schools to help each other spot areas where we can improve.
We also run initial teacher training together to ensure that we continue to get excellent staff in the future. For more information on this, please click on the School Direct Teacher Training section below.
Lewisham Anglican Schools Partnership
We are in partnership with the following schools within Lewisham:
All Saints
St John the Baptist
St James Hatcham,
St Bartholomews
Trinity
St Marys
St Michaels
St Stephens
Holy Trinity
We are all part of the Southwark Diocese and work closely together on various aspects of school life. These include:
curriculum development
moderation of learning e.g. by looking at the quality of work in books
subject leader professional development
pastoral support
auditing of teaching and learning e.g. by working in groups of three schools (triads) we visit each others' schools, monitor and assess the quality of teaching and provide feedback.
Goldsmiths College
We work closely with Goldsmiths, providing placements for PGCE students as well as School Direct students. For more information on this, click here.
School Direct Teacher Training
Why train with us?
The Working Together schools are a group of successful and forward-thinking primary schools that want the best possible outcomes for our children. A key ingredient in our continued success is the effective training of our future teachers and leaders through the School Direct programme. You will be based in an outstanding or rapidly improving school in which you will work alongside an experienced teacher and mentor. You will also have the opportunity to spend time at partner schools within the Working Together group to broaden your experience. It is our intention to recruit our School Direct students following their training.
School Direct Training Programme (Salaried) (UCAS code: 26F)
We work with Goldsmiths University to provide an excellent training programme for prospective School Direct trainee teachers. This programme is an employment-based route available to high-quality graduates who are looking to become teachers and earn a salary whilst they train. This non-modular programme runs for one year and successful completion will lead to the award of Qualified Teacher Status (QTS) with PGCE. Go to gold.ac.uk/educational-studies/schooldirect/ for more information.
Structure & Timetable
The programme timetable can be viewed or downloaded below.
Partner schools
St Margaret's Lee CE Primary School is in partnership with the Working Together Group, which consists of
Trinity Primary and Greenacres are also working in partnership with us for School Direct teacher training.
You may have a clear idea of which school(s) you want to work with. For example, you may be currently working in a school as a teaching assistant or volunteer. However, you may be applying for a School Direct placement without a prior commitment to one of our schools. Following the interview process, you may be offered a placement at more than one school and you will need to decide in which school(s) you would like to work. We encourage you to look at the school websites (click on the links above) and even visit them so that you can make an informed decision.
We want someone who:
has a passion for working with children
has the belief that all children can and should achieve
is organised and computer literate
is a good communicator and good at working as part of a team
is self-reflective
is hard-working and willing to go the extra mile
We can offer:
training within an outstanding school, as well as access to a range of successful schools in the Working Together partnership
support from a highly skilled teaching team
the opportunity to work alongside an experienced class teacher and mentor
the prospect of working with us, or one of our partner schools, following your training
Requirements
a good honours degree (2:2 or above)- you must have received the results for this before applying for the salaried programme
English, Maths and Science GCSE (or equivalent) grade C or above- you must have received the results for these qualifications before applying.
evidence of at least two weeks experience in a UK primary school
at least 3 years work experience.
you will need to undergo an occupational health screening. In addition you will need to have passed the DfE Numeracy and Literacy skills tests by July 2018. Practice tests and guidance can be found online at: http://www.education.gov.uk/schools/careers/traininganddevelopment/professional
Application process
Applications will be shortlisted on a regular basis.
You apply through the UCAS website Further information is available here.
Make sure you search for 'Working Together' on the UCAS 'search for training programme' page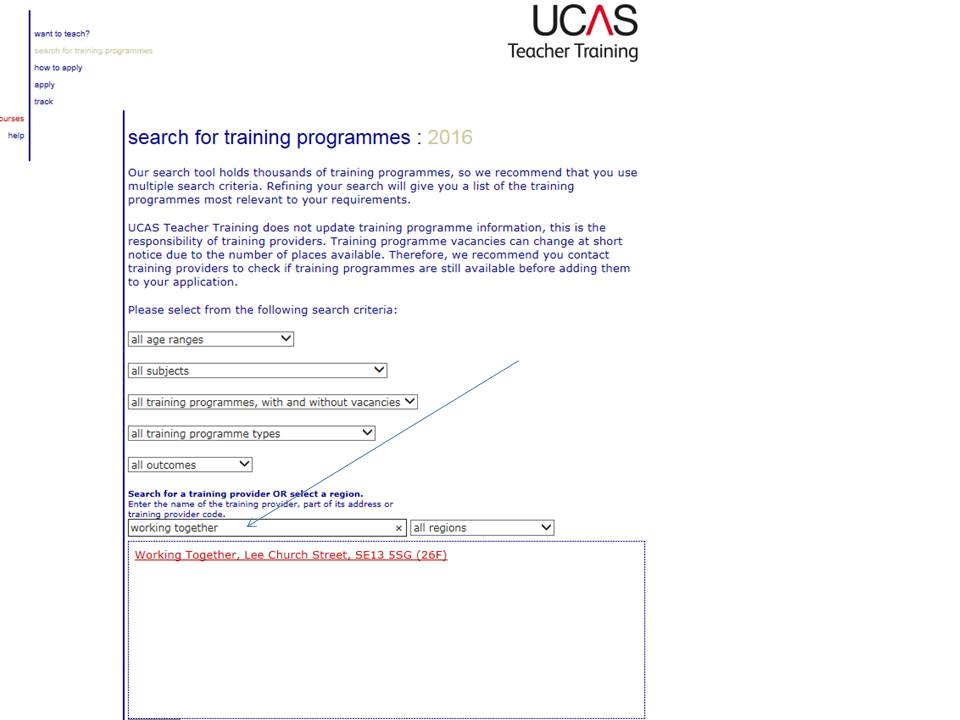 Once you have applied, all communication will be via email. Please make sure you check your email regularly. We will only contact shortlisted candidates.
How to write your personal statement:
When you apply on the UCAS School Direct Website, you will be expected to write a short personal statement. This statement will be used to shortlist candidates. In your statement you need to draw upon your previous studies, experience, knowledge, skills and abilities to describe how you meet the 5 bullet points in the 'We want someone who…' section above. Where appropriate, give examples to illustrate each point, including examples from your school experience or any other experience you may have of working with children. Your personal statement should be no more than 750 words.
Please also note that when asked in your application to add a main subject for either programme, you should leave this box blank.
If asked to choose whether the programme is modular or non-modular, please choose the non-modular option for the salaried programme. Our provider code is 26F.
Shortlisted candidates
If shortlisted, successful candidates will be invited to a participate in a range of tasks, including:
a maths test (25 mins, non-calculator – similar to the professional skills test and contain questions along the same lines. Practice skills tests can be accessed here. GCSE Bitesize Maths may also help with brushing up on knowledge).
a writing task (25 mins, analysed for spelling, punctuation and grammar as well as content).
a group discussion
small group teaching
an interview
Throughout the whole process, we are trying to establish whether candidates:
have a passion for working with children
have the belief that all children can and should achieve
are organised and computer literate
are good communicators and good at working as part of a team
are self-reflective
are hard-working and willing to go the extra mile